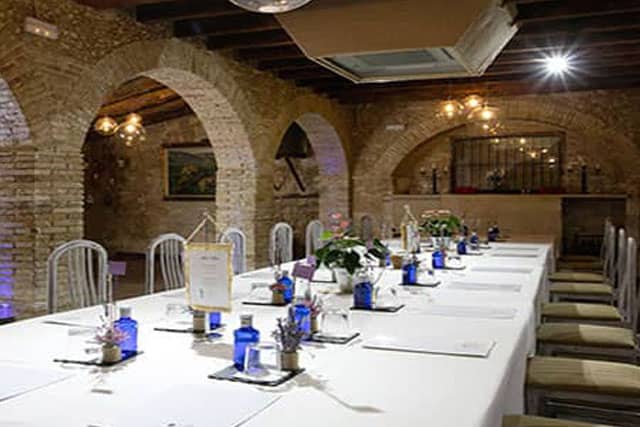 11 Ago

Work Life Balance in Masia notari

In the modern corporate world, achieving a healthy work-life balance is an essential yet often overlooked aspect. At the heart of Spain's picturesque landscape lies a sanctuary that harmonizes productivity and relaxation – Masia Notari, your ideal retreat hub.

Masia Notari is a beautiful rural property offering an exclusive experience like no other. Nestled in Vilanova, it provides a serene environment for companies seeking unique corporate retreats. Let's delve into the magic that makes Masia Notari a sought-after destination for corporate retreats.
Unmatched accommodation
One of the key factors that set Masia Notari apart is its unrivaled accommodation. The property features a total of 25 double rooms, each intricately designed to emanate a homely feeling. In addition, there is 21 well-equipped bathrooms, ensuring the utmost comfort for its guests.
Fostering team relationships
Team building is an integral part of Masia Notari's corporate retreats. Their all-inclusive environment gives teams the opportunity to socialize, break down barriers, and ultimately foster stronger relationships. By providing unique and exciting activities, they ensure a memorable bonding experience for everyone.
Promoting work-Life balance
Above all, Masia Notari strongly emphasizes the importance of achieving a healthy work-life balance. By curating a serene environment that encourages relaxation alongside productivity, they help individuals rejuvenate, reconnect with themselves, and bring their best selves to work.
Unique corporate retreats
If you're seeking an unparalleled corporate retreat experience, look no further than Masia Notari. Their unique corporate retreats are designed to cater to the needs of each organization, providing personalized experiences that leave a lasting impact.
In conclusion, Masia Notari serves as a perfect retreat hub that seamlessly combines relaxation and productivity. Its charming atmosphere, alongside its mission to foster work-life balance, makes it a prime choice for corporate retreats.