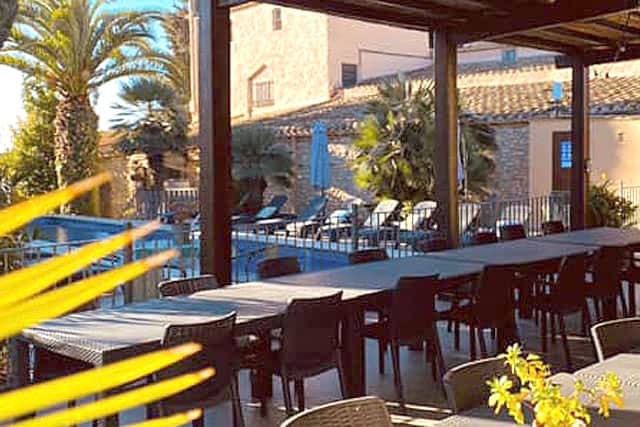 31 Oct

Masia Notari | Unique corporate retreats

In the fast-paced world of business, achieving a work-life balance can often feel like a distant dream. However, it's essential to ensure that teams remain productive, motivated, and most importantly, happy. So how can businesses address this need while also promoting team bonding and creativity? The answer lies in unique corporate retreats.

Masia Notari is one such destination that redefines the concept of corporate off-sites. Nestled in the heart of Spain, this charming villas Catalonia offers businesses the perfect setting to step away from the daily grind and dive into a world of tranquility and rejuvenation.
Why Choose Masia Notari?
Simply put, Masia Notari is not just any corporate retreat. It's a space where nature meets luxury, offering businesses the opportunity to host their events in a serene environment that's conducive to creativity and innovation. With a total of 25 rooms, this beautiful rural property ensures that all participants have comfortable accommodations, without the hassle of apartments.
Beyond the Ordinary
Beyond the beautiful architecture and lush green surroundings, Masia Notari promotes the importance of a work-life balance. Here, teams can engage in a variety of activities designed to foster team spirit and boost morale. From brainstorming sessions by the poolside to casual chats in the gardens, every moment spent at Masia Notari is an opportunity to strengthen bonds and create lasting memories.
The Verdict
If you're looking to break down barriers and offer your employees an unparalleled off-site experience, then Masia Notari is the place to be. With a rich history, impeccable amenities, and a location that's second to none, this charming villa in Catalonia is indeed the epitome of unique corporate retreats. Discover more about what Masia Notari has to offer by visiting their website.