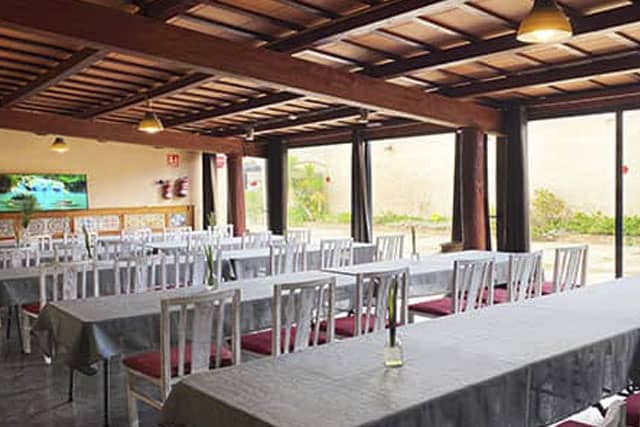 31 Oct

Masia Notari | A Retreat Hub for Companies

In today's fast-paced corporate world, the need to reconnect, recalibrate, and rejuvenate is more crucial than ever. A company's success often hinges not just on strategy, but on the cohesiveness of its team. What better way to foster this bond than in the heart of the Catalan country, away from the hustle and bustle of city life? Introducing Masia Notari – a retreat hub tailored specifically for forward-thinking companies.
Masia Notari's Unique Offering
Nestled in the pristine Catalan countryside, Masia Notari offers a tranquil and picturesque setting. It's more than just a place to stay; it's an experience. With 25 beautiful rooms, it perfectly blends the charm of Spain's rural properties with modern amenities. The ambiance of the villa is such that it naturally promotes open dialogues, fresh perspectives, and a renewed sense of purpose.
Reimagine Corporate Retreats
Forget the stereotypical corporate meetings in drab conference rooms. At Masia Notari, teams can strategy for the year ahead while surrounded by the serene beauty of nature. This shift in environment can lead to more dynamic discussions, clearer decision-making, and a stronger camaraderie amongst colleagues.
Workation – The New Norm
The term «workation» might sound like a buzzword, but it's quickly becoming a staple in corporate culture. And what better place to experience a Barcelona workation than Masia Notari? The fusion of work and relaxation can be transformative, leading to increased productivity and job satisfaction.
A Retreat That Feels Like Home
Comfort is paramount at Masia Notari. Each of the 25 rooms is meticulously crafted to exude warmth and luxury, ensuring guests feel right at home. Get a closer look at the enchanting rooms in the Catalan country.
In conclusion, if you're looking to reshape your team's dynamics, Masia Notari might just be the retreat hub you've been searching for. It's not just about escaping; it's about evolving together as a unit, in an environment that promotes growth and unity. Don't just take our word for it – explore the beautiful rural property in Spain for yourself.