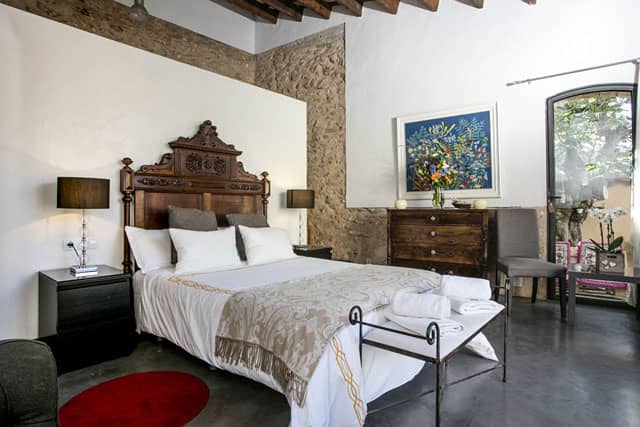 14 Nov

Masia Notari | Luxury Home Rentals Near Barcelona
Luxury Home Rentals in Catalan country
In the heart of Catalonia, just a short distance from the bustling city of Barcelona, lies Masia Notari – a gem of tranquility and luxury. This exquisite rural property, where history meets modern comfort, offers an exclusive retreat for those seeking a serene and opulent escape.
Masia Notari is more than just a place to stay; it's a celebration of history interwoven with contemporary luxury. With a total of 25 uniquely designed rooms, each space in this charming villa in Catalonia is a homage to its rich heritage, thoughtfully decorated to maintain its historical essence while providing modern comforts.
Tailored experience in a luxurious setting
Under new management, Masia Notari has been rejuvenated with meticulous remodeling, ensuring that every aspect of your stay is steeped in luxury. Our commitment goes beyond offering accommodation; we aim to provide a bespoke experience, catering to your every need and ensuring a stay that is both memorable and unique.
A tranquil off-site location near Sitges, Barcelona
For those seeking a peaceful retreat for corporate events or team gatherings, Masia Notari is an ideal choice. This tranquil off-site location near Sitges Barcelona offers a perfect blend of serenity and accessibility, making it an excellent venue for corporate meetings, team-building retreats, and special events. The natural beauty and quietude of the surroundings promote a productive and harmonious atmosphere, conducive to both work life balance and relaxation.
Embracing work-life balance
In today's fast-paced world, achieving a work-life balance is crucial. Masia Notari provides an environment that fosters this balance. Our facilities are team-friendly, equipped for corporate meetings and events, while also offering spaces for relaxation and recreation. This unique combination ensures that teams can work effectively while enjoying a much-needed respite from the office environment.
Discover the charm of Catalonia
Masia Notari is not just a luxury home rental; it's a gateway to the enchanting region of Catalonia. From its picturesque landscapes to its rich cultural heritage, our location serves as the perfect base for exploring. As one of the most charming villas Catalonia, Masia Notari offers an authentic experience of the region's beauty and tranquility.
Book your luxurious escape
Experience the perfect blend of luxury, history, and serenity at Masia Notari. Whether for a personal retreat, a family holiday, or a corporate event, our villa is prepared to make your stay extraordinary. Visit our website to learn more about our luxury home rentals near Barcelona and book your stay in this unique and enchanting villa.