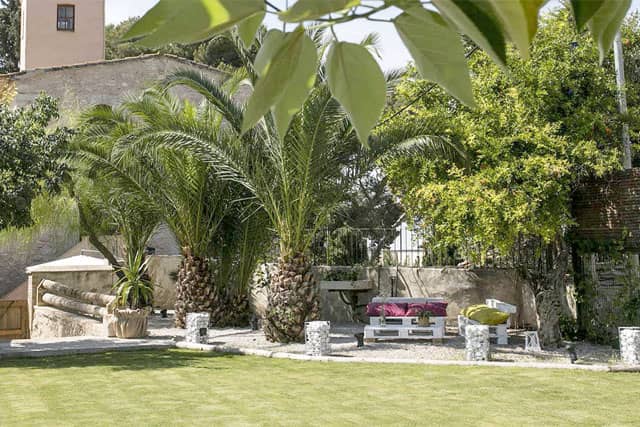 22 Sep

Ideal setting for luxury corporate retreats
Masia Notari –
 Luxury corporate retreats
In a world where work-life balance often seems elusive, there's a unique solution rising to the occasion: Barcelona workation. Imagine combining the vibrancy of Barcelona's culture with the productivity of an office. Now, add a dash of luxury and exclusivity to it. You get Masia Notari, a luxury corporate villa for rent in Vilanova, a stone's throw away from the bustling life of Barcelona. Perfect for unique corporate retreats, exclusive rent events, and an idyllic setting for those yearning to achieve work-life balance, Masia Notari is indeed a gem waiting to be discovered.
The Offering: More Than Just a Stay
Masia Notari is a beautiful rural property in Spain that's tailored for corporate events and off-site retreats. The environment is inclusive, facilitating socializing and productivity among teams. A retreat at Masia Notari allows employees to break down barriers and interact in a setting that is far removed from the confines of a traditional office.
With 25 rooms at the property, it offers adequate space for sizable teams without ever feeling crowded. However, what sets this place apart is the array of activities that can be tailored to a corporate setting.
Unique Corporate Retreats: A New Way to Team Build
Whether you are planning an annual meet-up or looking for an exotic locale for board meetings, Masia Notari specializes in unique corporate retreats. The property gives you the opportunity to diverge from the typical corporate atmosphere and explore opportunities in a laid-back yet productive environment. The exclusivity of the place ensures your event remains confidential while offering all the amenities to make it successful.
Work-Life Balance: No Longer a Myth
One of the most significant challenges that the corporate world faces today is the struggle to maintain a healthy work life balance. Masia Notari creates a setting where employees can work productively during the day and unwind in the evening, perhaps even with a session of Barcelona Bootcamp to keep the energy levels high.
Exclusive Rent Events: Grandeur Meets Productivity
When we talk about exclusive rent events, Masia Notari ticks all the boxes. Be it a product launch or a corporate anniversary celebration, the property offers an exclusive, luxurious space to host events that are not just grand but also productive. The rural charm combined with modern amenities provides an unparalleled experience for both the host and the attendees.
Barcelona Bootcamp: The Perfect Blend of Work and Play
The term Barcelona Bootcamp has been making waves in the corporate sector. At Masia Notari, this is not just a buzzword but a practical way to infuse physical wellness into the corporate setting. These bootcamps are tailored to meet the needs of the employees, providing a unique blend of work and play.
Masia Notari is not just a venue but an experience that promises to redefine corporate interactions. The lush, rustic property serves as a backdrop for unique corporate retreats, exclusive rent events, and helps in attaining that elusive work-life balance. With proximity to Barcelona, you can immerse your team in an environment that promises luxury, comfort, and productivity all at once.