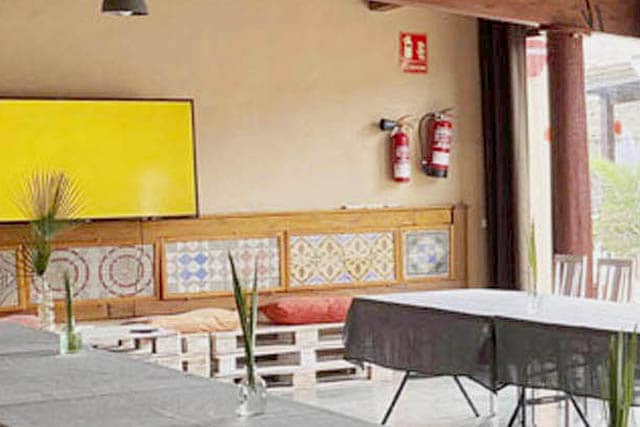 22 Sep

Masia Notari | Barcelona Workation in Spain
Barcelona Workation in Spain – Work and Enjoy in Masia Notari
If you're looking to bring a fresh perspective to your corporate events or need a peaceful sanctuary for an off-site retreat, then Masia Notari is your ideal destination. Nestled in the stunning landscapes of Vilanova, Spain, this luxury corporate villa offers an unparalleled blend of elegance, comfort, and functionality.
Why Choose Masia Notari for Your Next Corporate Event?
Imagine a beautiful rural property enveloped by the natural beauty of Spain—a place where traditional architecture meets modern amenities. That's what Masia Notari delivers.
Barcelona workation has recently gained popularity among corporations and businesses worldwide, as it combines the best elements of work and vacation. A company retreat at Masia Notari provides an excellent platform to break down barriers among team members while offering an inclusive environment in which they can thrive and socialize.
The Perfect Setting for a Retreat Hub
When it comes to choosing a retreat hub, location matters. Masia Notari sits in the idyllic surroundings of Vilanova, far from the hustle and bustle of city life, but close enough to Barcelona to enjoy its vibrant culture and activities. This makes it the ideal choice for exclusive rent events and luxury rental in Barcelona.
Facilities and Amenities
The property offers a total of 25 rooms, each one designed to provide the highest level of comfort and luxury. This ensures that your corporate retreat is not just productive but also restful. Forget the impersonal atmosphere of traditional hotels or conference centers; here, you can work, rest, and play in a setting that feels like home, yet boasts all the amenities you'd expect from a luxury rental.
Transform Your Corporate Meetings
The villa is fully equipped to handle corporate meetings and other business events. State-of-the-art technology ensures that you can maintain a high level of productivity, while the scenic vistas inspire creativity and innovation. It's a retreat hub that offers not just accommodation, but a complete package designed to meet the specific needs of your event.
The Value of a Workation in Barcelona
The concept of a Barcelona workation is a revolutionary one, particularly in times when remote work is becoming the norm. A corporate retreat at Masia Notari is not just a temporary escape from the office; it's a transformative experience that will refresh and invigorate your team, fostering greater collaboration, and innovation.
Exclusive Rent Events
Exclusive rent events at Masia Notari are exactly that—exclusive. The staff is committed to providing personalized service that meets the specific needs of your event. Whether it's a corporate meeting, a team-building retreat, or a special celebration, you can be sure that your event will be as unique as the setting itself.
Why Choose Luxury Rental in Barcelona at Masia Notari?
When it comes to luxury rental Barcelona, few places can match the allure of Masia Notari. With its unique blend of old-world charm and modern amenities, it's a venue that promises to make your event unforgettable.
If you're ready to redefine your corporate retreats and discover the benefits of a Barcelona workation, Masia Notari awaits. Visit their official website for more information and to book your event today.
In conclusion, a Barcelona workation at Masia Notari offers more than just a change of scenery. It offers a transformative experience that will revitalize your team and your business. Don't miss out on this fantastic opportunity.