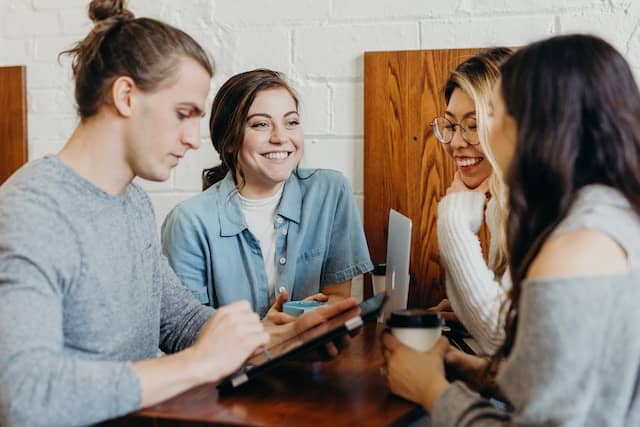 19 Jun

Barcelona Bootcamp: The Ultimate Team-Friendly Experience

Nestled in the verdant outskirts of Barcelona, Spain, you'll find Masia Notari, a hidden gem for those seeking a tranquil offsite location. Combining historical charm with contemporary comforts, this luxury home rental near Barcelona is a perfect venue for corporate retreats, team-building events, or simply for individuals desiring a tranquil respite.
Delving into the Rich History of Masia Notari
Once a historic estate, Masia Notari has been meticulously restored to uphold its ancient roots while offering all modern amenities to its guests. Each room in this beautiful property echoes its history, providing a unique ambiance that balances nostalgia and comfort. Since reopening under new management, Masia Notari has witnessed thoughtful remodeling. This has further elevated its charm, harmoniously blending its past glory with contemporary sophistication.
The new team at Masia Notari strives to offer more than just an accommodation. They are committed to providing an experience, one that is enveloped in personalized service, warm Spanish hospitality, and the feeling of being in a home away from home.
Luxury Home Rentals Near Barcelona
Located just a short drive away from the vibrant city of Barcelona, Masia Notari is an oasis of calm. This tranquil off site location near Sitges Barcelona, beautifully marries the rustic beauty of its rural surroundings with the conveniences of modern life. With alluring landscapes and peace that echoes through the property, this is a retreat that promises relaxation and rejuvenation.
The Perfect Barcelona Bootcamp Location
Finding a team-friendly venue for corporate meetings or retreats can be challenging. However, Masia Notari presents an exemplary Barcelona Bootcamp environment, designed to cater to teams and businesses. The location offers an optimal setting for team building and corporate meetings, fostering an atmosphere of unity, productivity, and innovation.
Unlike typical corporate settings, the Barcelona Bootcamp at Masia Notari allows teams to experience the tranquility of the location while focusing on their objectives. Be it a brainstorming session, an annual meeting, or a team-building retreat, Masia Notari provides the perfect backdrop for effective and inspiring corporate engagements.
A True Team-Friendly Setting
What sets Masia Notari apart is its team-friendly environment. The staff at Masia Notari are dedicated to ensuring that every aspect of your stay, from accommodation to team activities, aligns with your team's specific needs and preferences. The tranquil atmosphere is conducive to fostering camaraderie and teamwork, while the picturesque surroundings stimulate creativity and strategic thinking.
The Immersive Masia Notari Experience
Guests at Masia Notari can partake in various local experiences to further enhance their stay. The Spanish countryside offers an array of cultural, historical, and culinary experiences. Visit local vineyards for wine tasting, explore the historic city of Sitges, or enjoy authentic Spanish cuisine at local eateries.
Additionally, for businesses and teams, Masia Notari provides a host of corporate and team building activities that are tailored to meet your team's requirements. From workshops and seminars to outdoor adventures, these activities are designed to encourage team bonding and enhance productivity.
Masia Notari Barcelona
If you're on the hunt for a Barcelona Bootcamp location that seamlessly blends luxury, tranquility, and a team-friendly atmosphere, Masia Notari is the ultimate destination. Experience an unparalleled corporate retreat nestled amidst the serene beauty of the Spanish countryside and the rich history of this remarkable property. At Masia Notari, your team will discover more than just a meeting location – they'll find a place to connect, grow, and succeed together.
Masia Notari is more than just a luxury home rentals near Barcelona; it's an experience that inspires and revitalizes. So why wait? Book your team-friendly Barcelona Bootcamp at Masia Notari today and prepare to be captivated by the unique blend of historical charm, modern comforts, and impeccable hospitality.